How to Get Instagram Followers
With an incredible 1 billion users enjoying the iconic social media platform that is Instagram on a monthly basis, and 50% of that number logging in daily to keep up with the latest events – is it any wonder why marketing gurus and digital experts alike are turning their attention to its potential? As of 2019, the platform has been able to boast the highest user engagement rate when compared to its competitors; with roughly 60 times more interaction between posts than the equivalent on Facebook and Twitter.
Now for anyone hoping to take advantage of the seemingly endless possibilities of reaching a wider audience using Instagram, here's our guide on how to get Instagram followers the right way. No tricks, or unorthodox techniques; just methods that could see your follower count increasing with real people that care about what you have to say and do.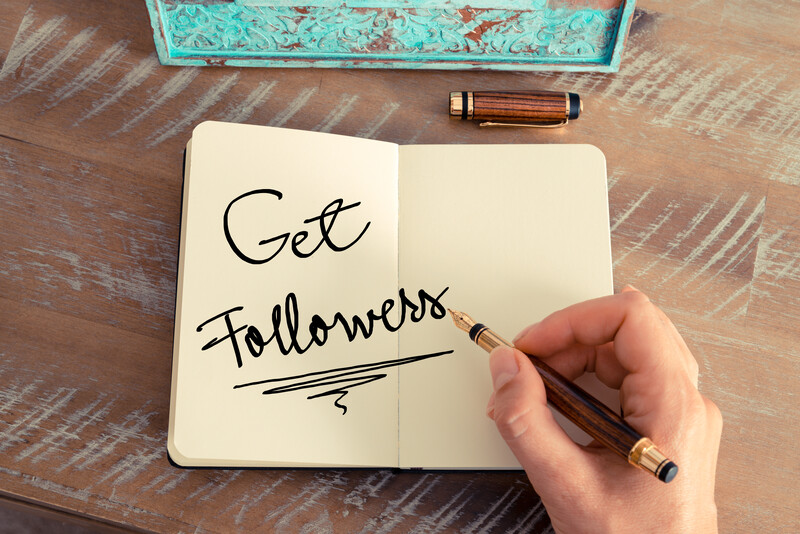 Your Hashtag is Your Property
Have you noticed that more and more physical marketing options such as receipts, leaflets and even business cards are featuring a hashtag? This is because studies have shown that people are 7 times more likely to search for a hashtag if they see it in their hands, as opposed to just online. Let's imagine that you own #randomrestaurantbusiness and you want to reach a wider audience in your area. Sure, you could opt to add your tag to any posts that you make on Instagram, but what if you added it to all of your physical documents as well?
You could go one step further and get creative with your tags to really catch people's attention. It's easy to state your name, but what if you mixed it up and went for #randomrestaurantchallenge instead? Or perhaps #challengearestaurant if you have an event that you'd like to promote. The more compelling your tag, the more likely people will be to search for it.
Don't Be Afraid to Get Involved 
One of the most frightening things when working online can be to put your name out there into a community that could actively choose to be unpleasant. But if you're careful and pick the right types of conversations; you could find your name being plastered in all of the best places. Take this scenario for example:
Your business specialises in clothing design and you want to get noticed by fashionistas and bloggers. Instead of promoting yourself, you turn your attention to commenting on the latest releases from other designers; many of whom may also have a following. You opt to say how amazing their latest release is, or how great it would look this summer, all the while making sure to add a hashtag that ties you to them (such as #designingforthepeople). Before you know it, you've got an organic comment that ticks all of the right boxes, as well as the potential for an increased following – especially if the designer responds to your kind words.
Keep Things Fresh
When making a profile, you'll probably notice the option to add a link in your bio section. Plenty of businesses use this to link back to their website, but why not make the most of the extra potential? Once you have a following of at least a few hundred, you could consider changing your link to direct your followers to your latest blog post or your newest product, to ensure that viewers keep coming back.
You could further complement this technique by captioning your latest updates to reflect what it is that you're linking to (such as 'find out more on our profile today!'). The more reasons people have to stay up to date with you, the greater your audience could grow.
Influencers are Important 
When it comes to dealing with people online, particularly via Instagram, you'll likely notice that there are followers and then there are influencers. The former are what help to build your brand by adding their numbers to your cause. The latter are those that can pave the way for brands to reach new audiences.
That's why many businesses choose to develop relationships with influencers and a fantastic way to do so is to stay on top of their latest updates and activities. You can do this by switching on notifications – that way you'll be made aware every time they do something new. And if you're wondering what's so good about this, it will allow you to interact with their latest posts by liking or commenting as soon as possible; keeping you fresh in the influencer's mind (and their audience's).
Quality Over Quantity
Our last tip for you would have to relate to the types of things that you are tagged in. Doesn't it make more sense to be tagged in 10 quality posts from reliable influencers, than thousands of spam-links that could lead to your brand being seen as unprofessional? There's an option to control which types of posts your name features in, so it might be a good idea to select the check box that allows you to approve tags before they go public.
And there you have it – an effective way to steadily get new followers that utilises tried and tested techniques, whilst helping you to build a rapport with your audience.